Ras-El-Hanout, the Grocers' Choice
We do not know the precise origin of the name "ras-el-hanout" which refers to a mixture of spices widely used in Maghreb countries. This name literally means "head of the grocery store", or the "best of the store" because it is indeed the mix of spices that the shop owner prepares with his best ingredients. Moreover, we have noticed that in the souks, this product is always put on display, at the entrance of the specialty grocery stores.
There is therefore no single recipe for the preparation of this blend which can include up to 50 ingredients, with very varied results. The types of ingredients used will depend on the geographical conditions and customs of each region in the Maghreb area. Among the most frequently used ingrsedients there are: ginger, anise, cinnamon, nutmeg, pepper, clove, dried flowers, mace and turmeric. Aphrodisiacs are also sometimes added!
If you want to create your own mix, here is a simplified version that a Moroccan friend has kindly shared with me:
Ingredients:
2 teaspoons ground cardamon
2 teaspoons groung ginger
1 teaspoon allspice
1 teaspoon cinnamon
1 teaspoon ground coriander seeds
1 teaspoon ground nutmeg
1 teaspoon turmeric
1/2 teaspoon ground anise seeds
1/2 teaspoon ground black pepper
1/2 teaspoon ground cayenne pepper
1/4 teaspoon ground cloves
Method :
Thoroughly mix all the ingredients then transfer them to a glass container with a tightly closed lid. As with all spices, keep them in a cool place, away from light.
Try some of our recipes featuring ras-el-hanout:
Couscous and Merguez Sausages
Merguez is a red, spicy sausage, originally from North Africa. It is made with lamb and/or beef, and flavoured with a wide range of spices and a hot chili paste that gives it a red colour. It is traditionally grilled and served with a vegetable couscous.
Moroccan Chicken d'Erfoud
Chicken and vegetables slowly cooked in a spicy broth. I savoured this dish in Erfoud, a Moroccan village south of the High Atlas mountains, where I was invited to share the table of a very hospitable family.
Vegetable and Chickpea Stew
This blend of spices also goes very well with vegetarian dishes!
Moroccan Red Lentil Soup
An excellent recipe to start introducing legumes into our diet.
Lamb Tagine with Fennel
Lamb gently simmered with fennel, almonds, olives, and Moroccan spices.
The following two tabs change content below.
Author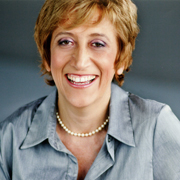 Cinzia Cuneo, founder of SOSCuisine.com, never wanted to neglect the quality of her food. She shares her special expertise to make good food quickly and without complications!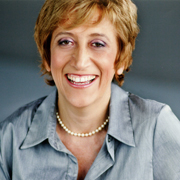 Latest posts by Cinzia Cuneo (see all)