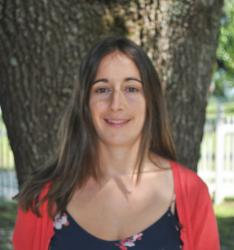 Kathryn Adel
Kathryn completed degrees in kinesiology and nutrition, as well as a Masters in Sports Nutrition. She is a member of OPDQ and of the Academy of Nutrition and Dietetics. She ran track and cross-country at a national level. Kathryn specializes in sports nutrition, weight loss, diabetes, as well as heart and gastrointestinal health. Kathryn is experienced with the low FODMAP diet and she completed the Monash University low FODMAP dietitian's training.
Recent posts from Kathryn
Ketone drinks have received a lot of attention in the media lately for their potential benefits on athletic performance. It has been reported that they have been used by professional cyclists, for example during the Tour de France. Have we found the next magic fuel? The answer is here!
Cutting your nights short might increase your waistline? This is what I will try to clarify in this article.
A recently published study suggests that training on an empty stomach improves insulin sensitivity and can therefore help reduce the risk of type 2 diabetes. But is that really the case? Let's dive into this subject!
Omega-3s are important during pregnancy, and pregnant women are recommended to eat fish in order to help them meet their nutrient needs. However, certain fish have a high content of contaminants, such as mercury, and can interfere with the optimal development of the baby. Here is more information on the subject so you can make […]
Hypothyroidism is a condition that affects up to 5% of the North American and European population. Postmenopausal women are the most affected by this disease. There are several food myths surrounding thyroid function. Let's shed light on this subject.
Recent analyses in Canada and the United States indicate that about 82% to 92% of pregnant women have an inadequate choline intake. Indeed, an analysis of 593 American pregnant women in the 2005-2014 National Health and Nutrition Examination Survey (NHANES) found that 92% of pregnant women did not achieve adequate choline intake. Their average choline […]
If you have chronic digestive symptoms (constipation, diarrhea, gas, bloating, stomach pain, etc.), the first thing to do is consult with a doctor to investigate the cause and eliminate the possibility of a serious health problem (celiac disease, inflammatory bowel diseases, cancer, parasites, etc.). Keep into consideration that sometimes starting a new medication or supplement […]
Although a vegan diet has many benefits, it can sometimes cause digestive symptoms related to Irritable Bowel Syndrome (IBS). This is because many plant-based foods are high in FODMAPs. Following a low FODMAP* diet and a vegan diet together can seem difficult and discouraging, since you may feel that you have to eliminate all the […]
It is well known that a high intake of red meat is harmful for heart health and for the planet. However, there seems to be a debate going on regarding its effect on colon cancer. Let's shed light on the subject!
Diet can influence the formation and growth of kidney stones. However, contrary to popular belief, a diet low in oxalates is not always the right solution. Let's dig deeper into the subject.
A2 milk is popular in the United States and has recently appeared on the Canadian market. It is marketed as being easier to digest. But what exactly is this product, and does it really provide additional benefits when compared to regular milk? Let's shed some light on this question!
Peppermint oil has been gaining in popularity recently with people with IBS. But is it really an effective and safe solution? Let's dig into that question!