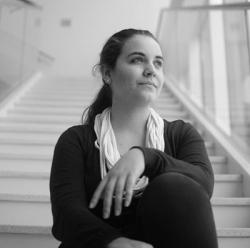 JeanneDumouchel
A graduate of the UQAM in Communication (digital media) and a connoisseur of culture in all its forms, Jeanne has been the social media community manager for SOSCuisine since 2016. She also collaborates on the creation of content for the blog. SOSCuisine helps her to shop and eat better every day.
There are a ton of reasons to include legumes in your diet. Beans, lentils and chickpeas are an excellent source of plant-based protein. They are great for the environment because they require relatively little water. Legumes are very rich in vitamins, minerals and soluble fiber. In addition, they are inexpensive. The only downside is that […]
Carrot is an economical vegetable in addition to being very versatile: it can be enjoyed from starter to dessert and both raw and cooked. It is an excellent source of vitamin A which plays an important role in particular for vision. Carrots are usually sold in large quantities and can be found year round. They […]
The low-FODMAP diet, the immune system, weight loss and obesity are topics that caught your eye in 2020. Here are the 10 most popular articles from our blog this year!
Fruit compote is basically fruit cooked with a little juice or water which produces a syrupy fruit mixture (the French word compȏte meaning « mixture »). If your fruit is sour, you may add a little sugar, honey or maple syrup. For more flavor, you may add ginger, cinnamon, or another spice. Compote cooks quite quickly, enough […]
When you live alone, it is more rare to cook desserts, because the recipes are often designed for large quantities or they are too long and complex to make. We've thought of you and we've unearthed our best dessert recipes that can be prepared in small quantities, whether in one or two servings. Delight your […]
At SOSCuisine, helping you save money on your grocery bill is one of our main missions. We already offer you several practical solutions, including our Budget meal plan, our grocery flyers wizard and our grocery price checker. To make your life even easier, we've put together a list of must-have meals that allow you to […]
How can you resist a ripe peach? In high season, they are fleshy, juicy and absolutely tasty. We suggest you feature them in your dishes, from starter to dessert. Try these wonderful 10 peach recipes!
Basil has a unique and appetizing aroma. It is obviously associated with pesto, but it can be prepared in all kinds of ways. It gets its name from the Latin word "Basilicum" and from the Greek term "Basilikos", both of which mean "royal". We are proposing our top 10 recipes with basil for you to […]
Chewing on your first berry is a sign that summer is finally here! Strawberries, raspberries, cherries and blueberries are a real summer treat. It is also a good opportunity to encourage local producers! Here are 10 recipes with berries to celebrate the season in full swing.
Has mint invaded your garden? Be glad! When it's hot outside, sneak all the mint into your drinks, savoury dishes, and desserts and enjoy its clean and refreshing taste. The two most cultivated mint types are peppermint and the spearmint. The first is mostly exploited for its medicinal properties, while the second is more popularly […]
Shrimp and prawns refer to about 2,000 different species of small aquatic animals with a flexible body and long antennae, 10 legs and a fan-shaped tail. While in biological terms, shrimp and prawns belong to different types of crustaceans, they are both very similar in appearance and they can both be used in these recipes. […]
Nuts have several health benefits because they contain essential fats. To help you eat nuts more frequently we have prepared our TOP 10 list, which includes recipes featuring almonds, walnuts, and cashews, but also peanuts, which are not nuts but legumes, and recipes with seeds for people that are allergic to nuts. Here are 10 […]