How to "Eat Keto" at a Restaurant in 5 Easy Steps
When following a strict ketogenic diet, restaurant outings need to be well organized so that one doesn't consume too many carbohydrates without meaning to.
1. Check the menu in advance
Several restaurants have their menu available online, which will allow you to choose in advance the meals that are significantly lower in carbohydrates, such as, for example, grilled meats with salad and green vegetables. Once at the restaurant, you can quickly check that your choice is indeed "low carb" or ask for modifications if needed.
2. Replace starchy foods
Several main courses are offered with a starch (rice, potatoes, pasta, etc.) as an accompaniment. Do not hesitate to ask to replace the starchy food with a salad or vegetables (green, if possible). Even in the case of sandwiches, you could ask to replace the bread with lettuce leaves.
for changes to the menu: restaurateurs are accustomed to accommodate all kinds of allergies and intolerances. They will be able to adapt to your requests without needing to know why you don't want to eat starchy foods.
3. Add the good fats
Remember that you should not just reduce your carbohydrate intake; it is also necessary to substantially increase the quantity of good fats consumed. In order to do this, you can ask to add more butter to your vegetables and meat. Also, don't hesitate to ask for olive oil and vinegar to season your salads rather than using ready-made salad dressings that often contain sugar.
4. Be careful with sauces
Many sauces contain carbohydrates. Don't hesitate to ask for the list of ingredients and avoid them if they contain flour or other thickeners.
5. Choose cheese for dessert
While your friends eat their sweet desserts, you could ask for a cheese plate or perhaps a dessert of berries with cream as a modification. As you can see, with a little bit of planning, it can be quite possible to enjoy good meals at the restaurant with your friends, without even needing to mention your choice of following a ketogenic diet.
And if the outing includes a pot-luck with friends and family, don't hesitate to bring with you a tasty ketogenic dish. Check out our TOP 10 recipe list to inspire you. Bon appetit!
The following two tabs change content below.
Author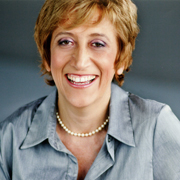 Cinzia Cuneo, founder of SOSCuisine.com, never wanted to neglect the quality of her food. She shares her special expertise to make good food quickly and without complications!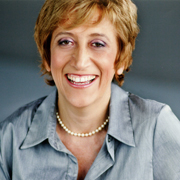 Latest posts by Cinzia Cuneo (see all)